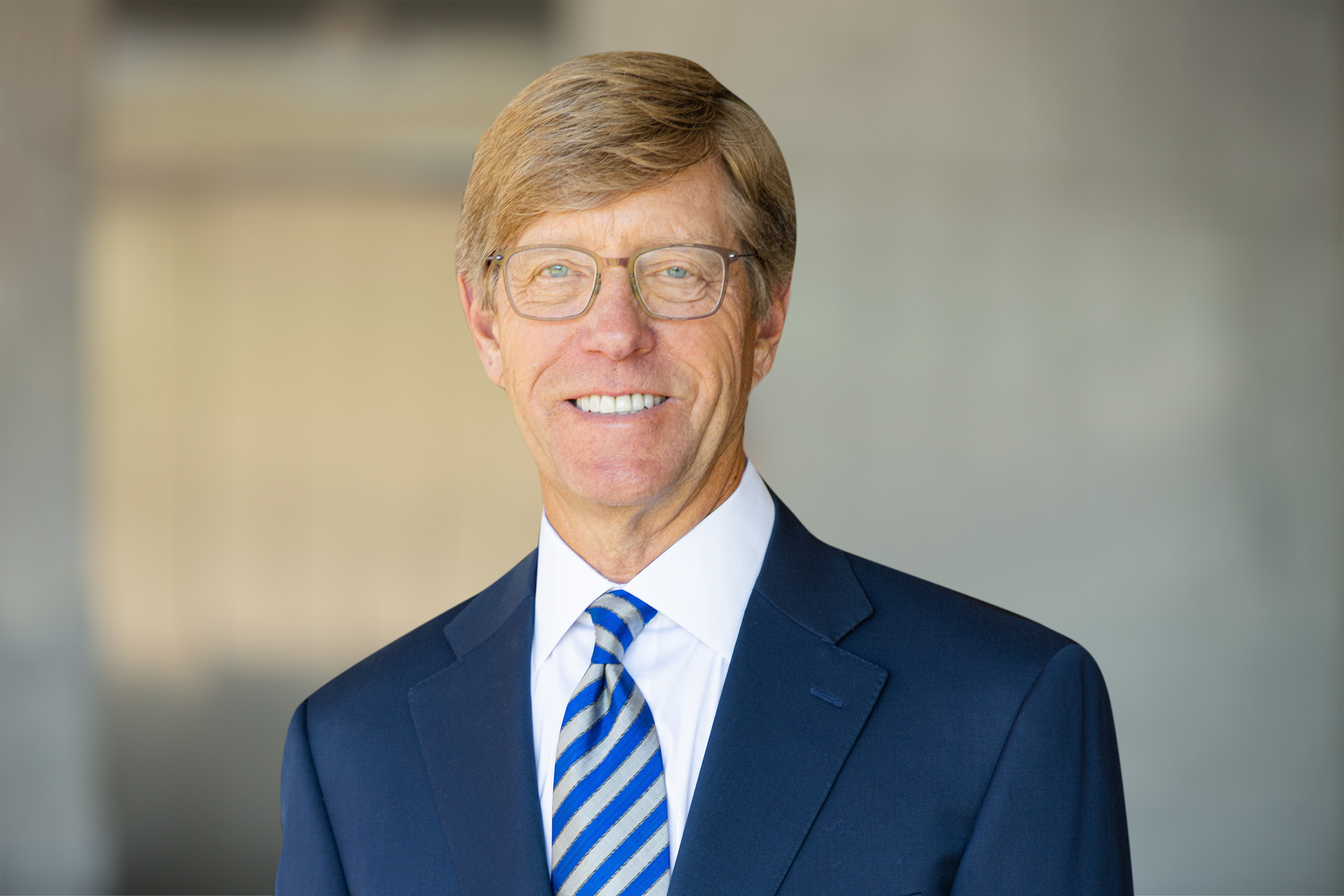 Thomas McCarthy is the Co-President and Co-Chief Investment Officer of McCarthy Cook & Co. (MCC), a Los Angeles-based commercial real estate investment and management firm.
Founded in 1995 by Tom McCarthy and Edward Cook as the exclusive office joint venture partner of Blackstone Real Estate Advisors in the west, MCC invests in major office, mixed use, life science and technology properties in the major metropolitan markets of the western U.S. MCC is a disciplined investor and vertically integrated real estate operating company. MCC co-invests with institutional partners including Oxford Properties Group, PGIM Real Estate, Northwestern Mutual Life, JP Morgan Investment Management, Morgan Stanley Real Estate, Alliance Bernstein Asset Management, Northwood Investors, Canyon Capital Advisors, the Blackstone Group and BayNorth Capital.
McCarthy Cook has completed over $5.5 billion in transactions and manages a current portfolio of 3.1 million square feet of prime office and life science projects. The firm has expertise in all facets of acquisitions, investment management and institutional reporting with skills in asset and property management, leasing, entitlements, development, and construction management. MCC's current portfolio includes China Basin in San Francisco (930,000 sq. ft.), The MET in Costa Mesa (825,000 sq. ft.), Lumen in West LA (550,00 sq. ft.) Torrey Pines Business Park (400,00 sq. ft.) and the 230,000 sq. ft. Sandler Neuroscience Center at the University of California San Francisco (a model public/private joint venture involving a $750 million capital lease and associated public bond financing).
Mr. McCarthy is the former Chairman of the Board of Directors and serves on the Executive Committee of Junior Achievement of Southern California. Through Junior Achievement, Mr. McCarthy teaches economics and entrepreneurship classes principally in Los Angeles area inner-city public schools. The McCarthy family actively supports local education programs through the Al Wooten Youth Center in South Los Angeles and El Camino College in Hawthorne CA.
Mr. McCarthy holds an MBA in Finance from the UCLA Anderson School of Management and is a member of the Board of Advisors and serves on the Executive Committee. He is also a member of the Advisory Boards of the Ziman Center for Real Estate and the Fink Center for Finance and Investments at UCLA Anderson. McCarthy is a member of the Board of the Fisher Center for Real Estate and Urban Economics at the Haas School of Business at UC Berkeley. In addition, he is a member of the Pension Real Estate Association, the Urban Land Institute, and the Real Estate Roundtable.
Mr. McCarthy holds an undergraduate degree from California Polytechnic State University, San Luis Obispo. He is a native of Evanston, Illinois.
Mr. McCarthy is an avid fly fisher, golfer, and aspirational jazz/blues pianist.
Thomas McCarthy
Co-President
Orange County
(714) 427-1821
Los Angeles
(310) 341-4815